Unemployment Survivors Guide Part 5: Updating Social Media Profiles
April 25, 2020 at 12:16 pm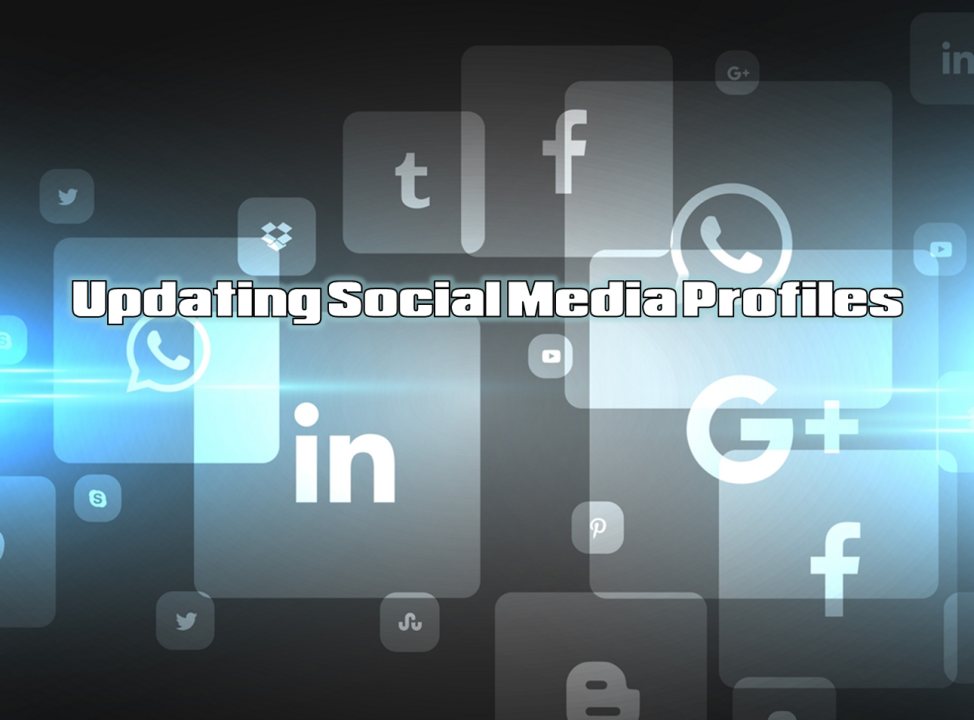 This #UESurvivalGuide is designed to provide tools and resources to optimize your journey so that you can glean expert advice from industry leaders and avoid stumbling in the dark on your own. As an integrated and marketing management professional, I understand the power of an online presence. How companies present themselves online make a lasting impression on their customers, competitors and overall market place. Their core online branding element is its website. They own this space and have complete control over what is included.
---
People on the other hand, typically do not have their own personal websites. Therefore, they rely on social media platforms to establish their footprint socially and professionally. I like the way Udemy states it: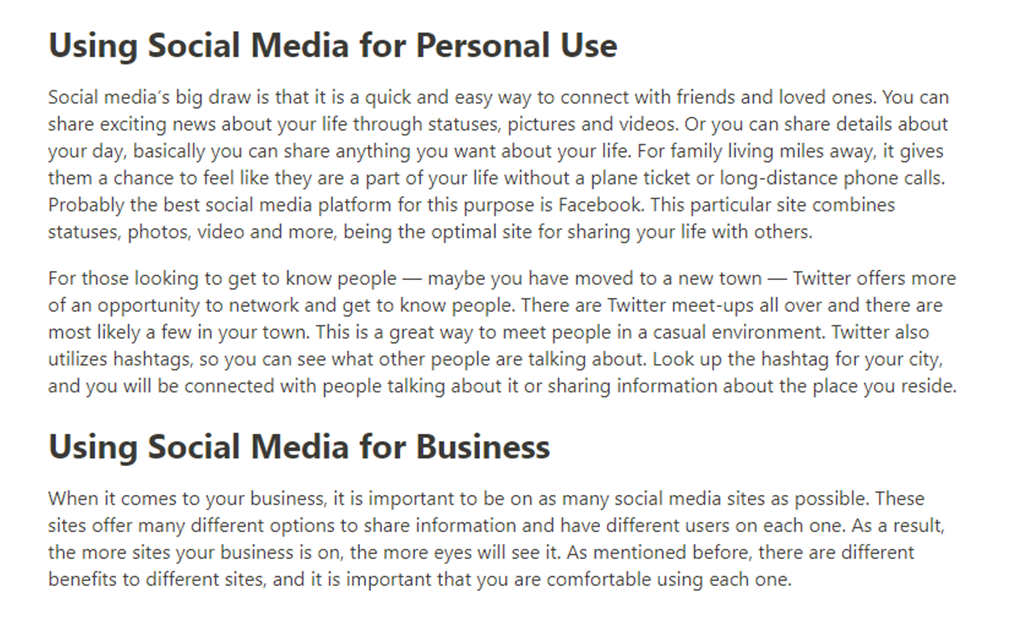 As far as your personal brand is concerned, both social and professional sites matter. All of it speaks to who you are and what you convey about yourself that leaves an indelible impression on the viewer. It is perfectly acceptable to have informal information on your social profile explaining your views, sharing personal details, and even sharing images and photos of you in your everyday life. As potential employers can also see these sites, the best piece of advice I can offer is to avoid extreme stances on highly controversial topics. Instead of reinventing the wheel, we'll check in with what Monster.com shares on the topic: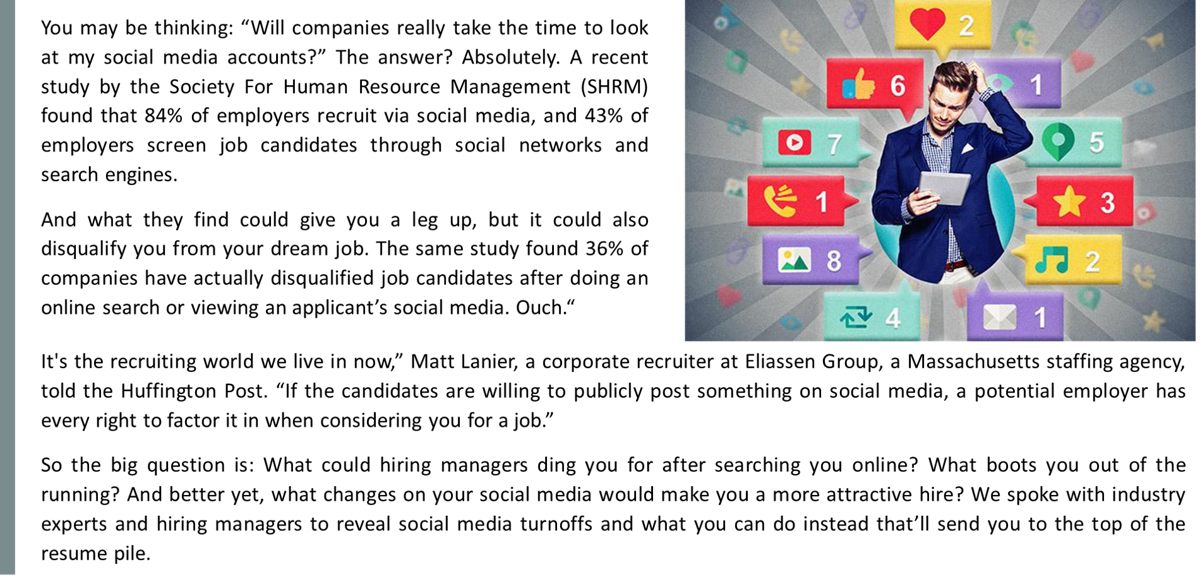 Since the prospective employers are searching all your social media, it's important to align all your profiles with your values and your personal brand – even though most of these profiles are intended for personal and social use.
Now that you know employers are looking, let's try to funnel them to where you want them looking to evaluate you as a prospective employee. LinkedIn is the world's most popular business-based social media site with over 600 million users in more than 200 countries. That's a lot of people, and most of them utilize the LinkedIn platform as an online resume. With this many people – many to most of them will be updating and looking to stand out due to the current circumstances in our world and society, how do you stand out?
A great place to start is by updating your experience with the same accomplishment concept that was used to update your resume and find a great hook to use as your introduction that aligns your passions and expertise with your personal brand.
Sarah Rycraft posted an article on LinkedIn about more benefits of using LinkedIn beyond an online resume tool:

7 Benefits of using LinkedIn
LinkedIn is the largest business-oriented networking website geared specifically towards professionals. It has over 500 million members, in over 200...
https://www.linkedin.com/pulse/7-benefits-using-linkedin-sarah-rycraft
One of my own personal network connections, Diana Smith, actually helps build professional profiles for clients. Although I am confident she could handle just about any profile, her typical client is in the mid-level director range. Without using the same words, she builds these profiles around the client's personal brand. She works to understand the client, reviews and updates the profiles to project the client's intended brand, personality and expertise.
She shared with me that now is the perfect time to update profiles. With the market being flooded, what are you doing to stand out from all the other people out there? LinkedIn is the first place that potential employers, networking contacts, previous and current colleagues, and even other parents on your kid's little league baseball team. People want to know that you're legit!
Working on your LinkedIn profile, growing your network contacts, posting articles and becoming an authority and leader in your industry establishes visibility and credibility. Daily activity on LinkedIn will increase your exposure and improve the success rate toward your goals, such as finding a job, taking the next step in your career, or looking to build out your network.
Diana Smith - Sales Manager, Upstream, The International Oil & Gas Newspaper - NHST Media Group | LinkedIn
View Diana Smith's profile on LinkedIn, the world's largest professional community. Diana has 8 jobs listed on their profile. See the complete profile on LinkedIn and discover Diana's connections and jobs at similar companies.
https://www.linkedin.com/in/dianasmith4
Two personal pet-peeves before we move on from this online resume concept. For the love of Peete, please include a professional photo of yourself in your profile! This is everyone's first impression of you when they view your profile. You don't have to be Brad Pitt or Jessica Lopez. It's not a beauty contest, it's the first impression. Put forth the effort to make a good and lasting impression.
Another of my personal network connections, Victoria Asinovsky, is a professional photographer and studio owner in the Houston area. Her work is featured in many online profiles and provides an excellent example of how to present yourself as your own individual and in your own unique manner, yet still keep it professional.
Victoria Asinovsky - Photographer - Candy Fox Studio | LinkedIn
View Victoria Asinovsky's profile on LinkedIn, the world's largest professional community. Victoria has 2 jobs listed on their profile. See the complete profile on LinkedIn and discover Victoria's connections and jobs at similar companies.
https://www.linkedin.com/in/cfvictoria
My second pet-peeve with LinkedIn profiles is the missed opportunity to personalize your background image. This is an amazing opportunity to find a fantastic image that associates your brand, your expertise, your field of work or industry or other personal identifying and differentiating value. These can be photos, digitally created images, or anything that you want to associate with. If you do not have access to anything easily, there are several online sources of free images – as I have been utilizing throughout this series: pexels.com, freepik.com, Unsplash.com are only a few. Make sure to contribute to the photographer or artist where possible.
As an illustration of the background image and professional headshot, we'll use my LinkedIn profile: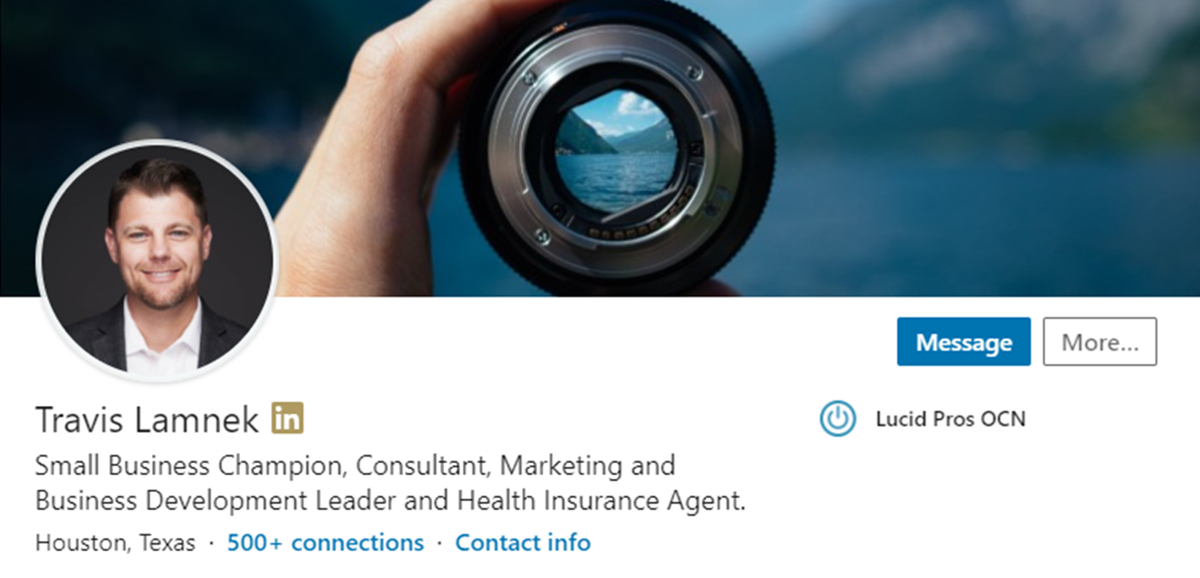 It's not perfect, but it fits my personal brand. Since my title within the Lucid Pros organization is the Chief Clarifier of Fuzziness, I used an image provided by Paul Skorupskas on Unsplash.com that shows a fuzzy image that is clarified using the right tools and perspective. That is what I love to do – clarify things for people, educate them on available options, then build tailored solutions that align client needs and your organization's strengths, goals and objectives. That sounds like a mouthful, but it really boils down to strategically helping people – just like the goal of this #UESurvivorsGuide series.
How are you going to improve your LinkedIn profile? Please post updates with #UESurvivorsGuide or tag me (Travis Lamnek). I would love to see progress and hear about success stories. Otherwise, reach out for help.
Tomorrow is article 6 – Networking on Social Media
Total agenda for this series